50% More Safety with Phoscrete Bridge Repairs
Working on and around bridges can be dangerous. Heavy traffic, hazardous and slippery conditions, and the potential for vehicular accidents are always threats. But it doesn't have to be that way! Phoscrete concrete bridge repairs can dramatically reduce the likelihood of worker injury from traffic accidents by up to 50%. Let's learn more about why Phoscrete is such an effective safety solution for bridge maintenance.
How Phoscrete Works
Phoscrete is a fast-setting MPC concrete repair material that can accept heavy-duty vehicular traffic as soon as 30 minutes after the final pour. These magnesium phosphate cement (MPC) concretes are easy to mix and finish. And Phoscrete sets fast. Because of its superior bonding strength, Phoscrete provides a durable solution for quickly repairing broken concrete, including expansion joints.
Safety Benefits of Using Phoscrete for Concrete Bridge Repairs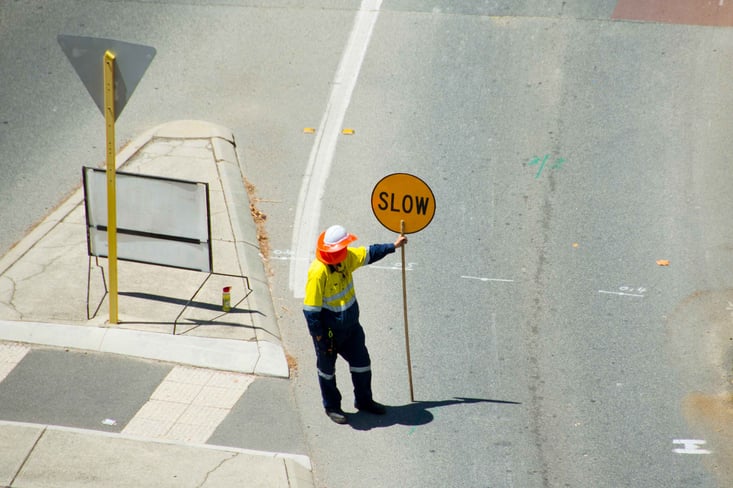 Using Phoscrete for your bridge repairs has numerous safety benefits compared to traditional methods. First, because it sets so quickly, workers no longer need to stand for hours near traffic while waiting for wet concrete to harden. This significantly reduces the risk of being struck by an errant vehicle or otherwise injured due to inattentive drivers.
Additionally, because Phoscrete can be ready for traffic so fast, more repairs can be completed in each lane closure, and that means fewer lane closures per job. In fact, joint sealants can be installed against Phoscrete expansion joint nosings in the same shift, effectively cutting the number of lane closures in half.
Finally, because Phoscrete creates such a strong bond with the existing surface material, there's no need for workers to return and perform additional repairs or touchups after the fact— which means fewer trips across potentially dangerous surfaces during construction projects.
Conclusion
Overall, using Phoscrete MPC concrete for bridge repairs offers significant safety benefits over traditional methods for bridge maintenance crews working in high-traffic areas. By reducing exposure to moving vehicles near worksites, Phoscrete can help ensure that your workers are safe while they get the job done right—the first time! So, if you're looking for an effective solution for bridge repairs that will keep your team safe while protecting against costly damage down the road, look no further than Phoscrete MPC concretes for your bridge repairs!