Phoscrete Endure + Concrete: Innovation for Bridge & Pavement Preservation
Have you ever wished there was something that could make concrete last longer? Well, now there is! Phoscrete Endure™ (SME-PS) plus concrete is a match made in heaven when it comes to extending the life of your concrete structures. Let's take a look at how this amazing product works and how bridge maintenance engineers can benefit from its use.
What Is Endure and How Does It Work?
Phoscrete Endure is a non-film-forming concrete durability enhancer that penetrates into pores of concrete and is documented to last 10+ years. This helps protect bridge structures from concrete damage, cracking, and spalling. Endure also helps prevent chloride ion penetration, which can lead to the corrosion of steel reinforcements (rebar) in bridges.
What Is Phoscrete Endure (SME-PS) and How Does It Help?
Phoscrete Endure is a patented product made from Soy Methyl Ester and Polystyrene (SME-PS) that is safe, non-toxic, and easy to spray-apply to existing concrete structures such as bridges, roads, walkways, parking lots, etc. Endure is an environmentally friendly solution that helps protect structures from damage due to corrosion, alkali-silica reaction (ASR) and calcium oxychloride (CaOxy) formation. This makes it ideal for bridge maintenance engineers looking to extend the life of their bridge structures.
How do you apply Phoscrete Endure?
Using hand-held, or truck-mounted sprayers, simply treat a concrete surface (horizontal, vertical, or overhead) with Endure. The capillary action of the concrete will absorb Endure below the surface into the pore structure and then the concrete is ready for traffic or painting stripes. Endure can also be spray applied to control joints – where most concrete contamination occurs, speeding the time to return to traffic.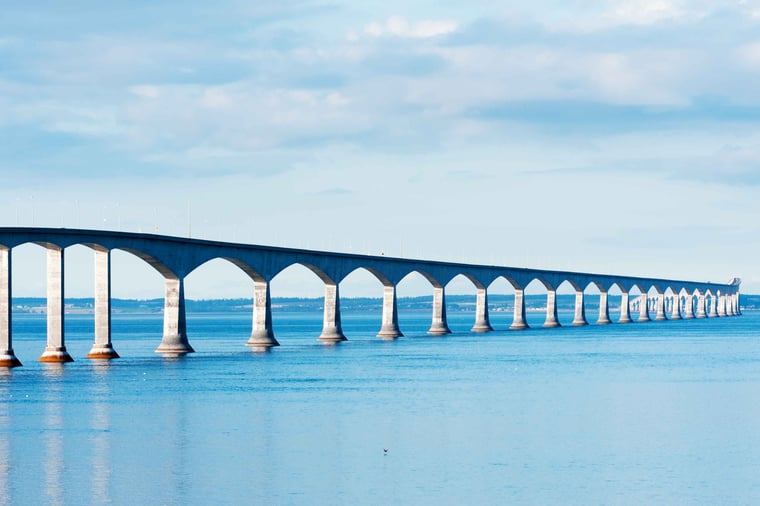 Does Phoscrete Endure work with Phoscrete MPC concrete?
Great question! Yes! All Phoscrete MPC formulas now come with Phoscrete Endure included in the liquid activator. Endure improves Phoscrete MPC's long-term durability without affecting the bond to the concrete (or itself). Endure also makes it easy to pour mixed Phoscrete out of the bucket without scraping and makes it even easier to finish and clean your tools.
Conclusion
If you're looking for ways to extend the life of your concrete structure without breaking the bank in labor or equipment costs, then consider investing in Phoscrete Endure. Get all the benefits of traditional penetrating sealers – all while being kinder to our planet! So, what are you waiting for? Get out there and start preserving your concrete today!